/ PHD Student WISH Project
PHD Student WISH Project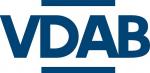 Bij POULPHARM via VDAB
Functieomschrijving
Poulpharm is looking for a PHD Student for exploring the potential of conventional and sensor-based welfare indicators in applied poultry research.
Poulpharm has extensive experience in poultry diagnostic and in performing animal infection studies. Although Poulpharm has an animal welfare policy when conducting studies, parameters for animal welfare related to physical health and affective state are not that objective and often labor intensive. Because of the intensification of poultry meat production globally, the importance of animal welfare is increasing. Including a broad range of objective animal welfare parameters in animal studies at Poulpharm would give an important added value to the studies performed.
In this project Poulpharm in collaboration with Ghent University aims on the one hand to develop sensitive analytical methods and continuous scoring systems to measure conventional non-sensor-based welfare indicators in broiler chickens under various experimental conditions, and on the other hand to explore more automated sensor-based monitoring protocols for evaluating poultry behavior and welfare under experimental and field conditions.
Je profiel
Holds a university degree (Master's or a degree of minimum 4 years of study considered equivalent by Ghent University) in a biological science, including animal science, veterinary medicine, zoology, bio-engineering, and related disciplines;
Has a strong interest in poultry health and welfare with a drive to learn and adopt a variety of new techniques;
Has good IT (MS Word/MS Excel/Powerpoint/Outlook), numeracy and statistical skills;
Has (or is willing to obtain) a FELASA Category C certificate to work with laboratory animals;
Has a European driving license (category B);
Is ambitious, practically skillful, able to work in a team setting, and have strong analytical problem-solving skills (creative, critical, and open-minded);
Has excellent oral and written communication skills, and is proficient in English;
Is driven to explore research questions independently and in depth;
Has a specific interest in research valorisation and preclinical studies.
Ons aanbod
The PhD-student will be employed by Poulpharm and registered for a PhD at the Faculty of Veterinary Medicine of Ghent University;
Working in a pleasant environment with a young and dynamic team of the industrial partner Poulpharm;
Working in close collaboration with Ghent University;
The opportunity to obtain a PhD and take the next step in your research career.